Award for Sevenet during Check Point Security Day.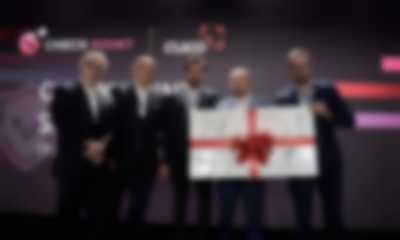 During yesterday's Check Point Security Day Gala, we received an award in the Partner of the Year category: Certifications,
for the largest number of engineers with the most advanced Check Point Security Master Elite certificates! This award confirms that we have a team with the highest technical knowledge in Check Point solutions and services.
Congratulations to our entire cybersecurity team! ?
Yesterday was a double celebration, because in addition to receiving the award, we had the opportunity to celebrate the 30th anniversary of Check Point. May the next years of your business be full of success!